When its time to sow seeds, we will need to ensure the proper conditions in order to facilitate germination and sustained growth.
Once the seeds are sown/planted, it is vital to provide adequate water. If not watered enough, the seeds/ plant will dry out and die.

Often times when a seed is planted, depending on the seed, it may take any where from a few days to several weeks for the seed to germinate and show signs of life/growth.
Once leaves start to appear it is important to water the base/root of the plant not so much the leaves. It's the root that absorbs nutrients and moisture from the soil to promote growth.
Life Application
Germination is defined as the phase/period of time when a seed develops into a plant after a period of dormancy.
Often times when we plant seeds believe in faith for/about something, we become impatient during the germination phase. Mainly because we can't see what is taking place under the soil in the supernatural/spiritual realm in preparation for what we are believing God to manifest in our lives.
If we had the ability to see beneath the soil, we would notice that growth/germination manifestation is taking place it's just not visible to us in our realm as yet.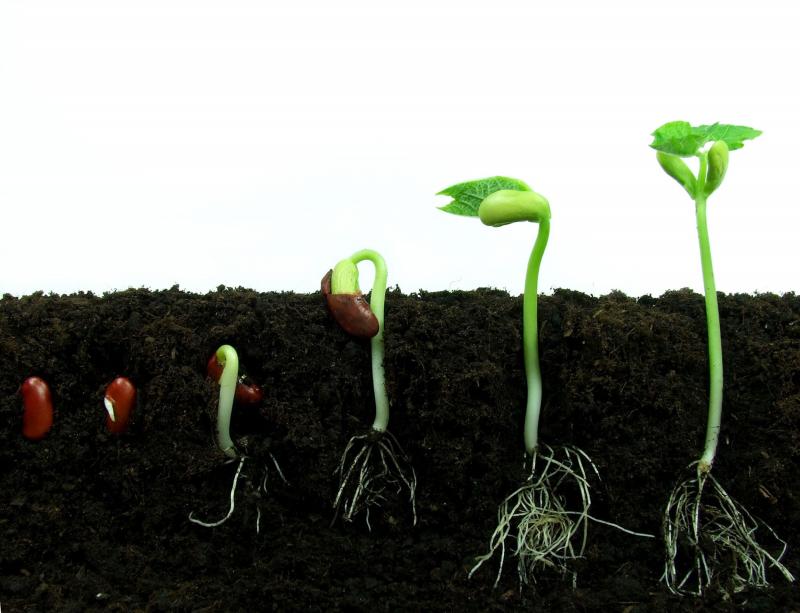 Be patient and trust the process.
Another aspect to consider is
sowing seeds
serving others. Many times its not uncommon to feel like the one always giving, serving, helping, reaching out.......extending yourself to others. Do not be discouraged, the bible promises in
Galatians 6:7-9
Do not be deceived, God is not mocked; for whatever a man sows, that he will also reap.
For he who sows to his flesh will of the flesh reap corruption,
but he who sows to the Spirit will of the Spirit reap everlasting life.
And let us not grow weary while doing good, for in due season we shall reap if we do not lose heart.
Therefore, as we have opportunity, let us do good to all, especially to those who are of the household of faith.