Greetings Friends! It has been a bit quiet here on the blog. But I'm still alive in case you are wondering.
I've been facing some personal tests lately. They say a picture is worth a thousand words....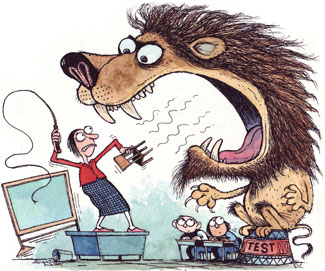 Nevertheless, I continue to declare that my God is good and faithful, loving, patient and kind. I'm learning lessons and things about my Character, the spirit in which I respond to specific test and trials.
I've come to realize that I truly need the Master, our Creator to continue to reveal things about myself to me and help me take the steps to repair and create more Christ like responses to specific tests that I face. As the saying goes, "The Lord helps those who helps themselves."
It's time to meditate on God's word again and take a closer look at God's instructions and expectations of us especially towards our attitudes when facing tests/trials.
I invite you to take this journey with me exploring in the upcoming series of posts on the Blessings of the
Be-Attitudes
(Matthew 5:1-12)
.